E-Day 2016
In The Enck in Oirschot near Eindhoven
This year E-Day is held on the 16th of April 2016.
Ticket sales for E-DAY 2016 has started.
I hope that those who are certain they are coming will order their tickets soon!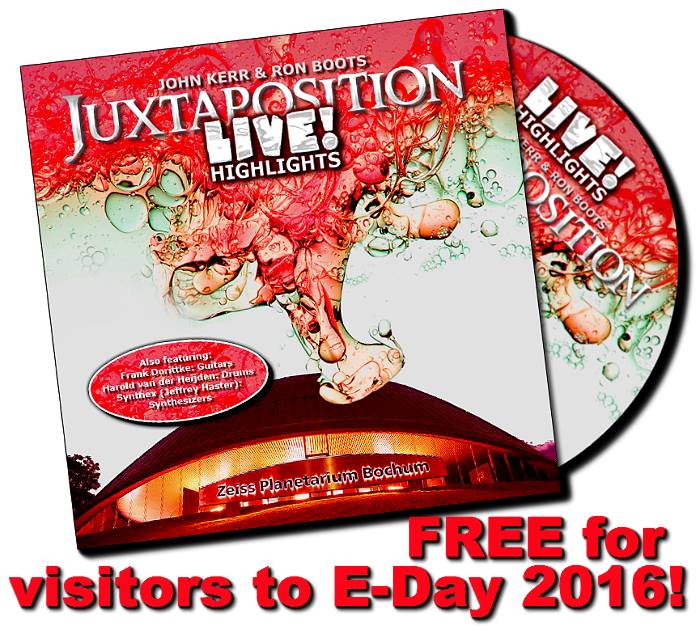 With performances by:
John Kerr and Ron Boots (NL)
featuring John Dyson, Bas Broekhuis, Synthex and Frank (FDProject) Dorritke

KEBU(Finland):
http://www.kebu.fi/


Jeffrey Koepper(USA)
http://www.jeffreykoepper.com/


Venja (BE)
http://www.venja.com/site/


If you want to be sure to have a ticket order it on time
because with this line up I think we might hit the roof of 300 Tickets!!
Ticket information is on http://www.e-live.nl/
Over 200 of the tickets gone till now!!
Don't be to late because full is really full!!