Stephan Whitlan and Skoulaman
Stephan Whitlan and Skoulaman - GB/NL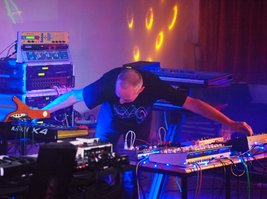 Skoulaman (Hans van Kroonenburg)
Skoulaman is a Dutch synthesizer musician.
His music is influenced by great synth artists like Jarre, Vangelis, Tangerine Dream and Klaus Schulze.
Mostly his style is with a lot of spaceambience and simple sequence patterns done by an arpeggiator ore a 8-16 step sequencer.
He really performs 100% live!! He perform live during concerts in the Netherlands, UK and USA.
And with his style of live performances he is the perfect match with Stephan Whitlan. The Synth wizard from the UK!!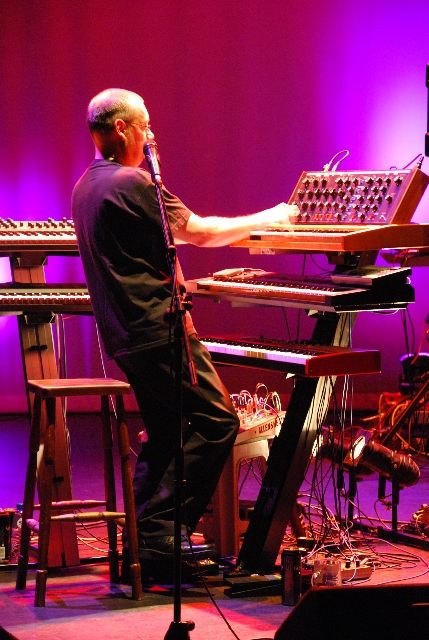 Stephan Whitlan
I (Ron Boots) call him my 2 extra hands on any stage being a great help for the technical sides and the great musicians during performances.
Stephan knows Synths, he breaths Synths, Ask him for a sound, a style he will give it to you!
This coop with Skoulaman is going to be unique, 2 of the finest Space musicians that will give you a sound pallet you will not believe!
Can not wait to hear them live.